Hi!!!!!!!!!!!!
Hi. I am John, and i am currently going to a School Of Cad. I have made this page because i have created graphing calculator programs that will help even the engineers in work. But i can't get to all of the people who might want these prgrams, so that is why i have created this site. To get it out to anyone who wants these programs. I only have a few, but i have made their instructions easy to understand. They are on the next page. But if if u want a program that i haven't made yet,j ust give me the info, and i will write it and post it here, as soon as possible. Thats. it, if u have any questions, my email address is mentioned below. Have fun, and spread the word.
Site Updates
6/4/2004:
SITE CREATED!!!!!!!!!
"And so they rejoiced......... 'yeah.'" monty python and the holy grail.
8/26/2004
Thread Engagement program up dated, it now tells you what the problem is.
9/29/2004
After many emails from people... i have fixed the thread engagement program so v.3 of the progrm should work.

This is my email address! ! ! !
If u like what u see, or u want me to make a change that is reasonable, either way, email me. tell me what you think.
Jbellric@mail.com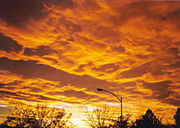 OOOOOOOOOOOOOOO.............AAAAAAAAAAAAA
came witht the site..... think i will keep it.